What I've done and what I do now
---------------------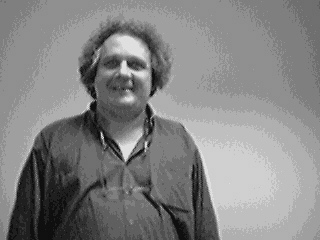 Name: Nick COLLINSON
Address: Jouandassou, 12 chemin de Labarthe, 65220 Fontrailles, France
Contact:
+33 5 62 35 64 43(phone)
+33 6 07 91 25 87 (mobile)
nick@collinson.fr (email)
Languages: Bilingual French and English
Hobbies: Cooking, Guitar, The West Indies
Business consultant with unique knowledge of setting up and distributing new TV enterprises and programming TV channels, mostly in France, but also in Eastern Europe, the Caribbean, the Middle East and Latin America. Also a B&B owner, passionate chef, songwriter, website designer and journalist. Current activities in bold.
• Practical hands on experience of TV programming, channel launches and distribution, acquiring rights, negotiating contracts, organising tax status, establishing legal entities in complex and competitive business environments
• Spotting new talent, recruiting and training young teams, this involvement covers both long time members (France, Spain) and new entrants to the European Union (Poland, Hungary) as well as Arabian Gulf countries
• Skilled at building effective networks across the business, political, and legal communities throughout Europe and beyond
• Able to make things happen quickly through a blend of specialised knowledge, broad sales and marketing expertise, and the establishing of good interpersonal relationships
Key Skills and Expertise

- Local correspondant for La Dépêche du Midi and La Nouvelle République des Pyrénées, 6-7 articles per week (October 2017 to present)

- Content acquisition for Europa+, "Best of Europe" SVOD service in Latin America and the Caribbean (2019-present)
- Consultant for Cirkus, "Best of British" SVOD service (2013-14)
- Content Consultant Neo Telecoms, major network operator througout France and overseas. (2012)
- Strategic Consultant for TV Numeric, digital terrestrial SVOD TV operator in France (2008-2011)
- In charge of acquisitions for a satellite TV channel based in Paris, aimed at the Middle East (2007-2013)
- Programming consultant for France Telecom Content Division for the launch of Orange Video on Demand services (2006-2008)
- Programming and strategic Consultant for the NRJ Group for the launch of NRJ12, digital terrestrial channel in France. (2005)
- Managing Director of Luxsat Gulf Llc and consultant to Luxsat International SA for the launch of Video on Demand services in the Middle East (2003-2004)
- Joint Managing-Director of Minimax Rt Hungary, Canal+ owned company managing thematic TV channels in Hungary and Roumania (2000-2003)
- Canal+ Cyfrowa project director for launch of MINIMAX and other thematic and PayTV channels in Hungary. (1999-2000)
- Advisor to Canal+ Polska (Poland) for the launch of their digital channels, specifically for the new Polish childrens' channel and satellite/cable movie channel. (1998-1999))
- Consultant to Canal+/Canal Satelite Digital and Cit.s.l. Madrid for channel management and content on the digital satellite television platform in Spain. Director of "Special Events" on the Taquilla Spanish pay-per-view service. (1996-1998)
- Negotiator for CANAL+ INTERNATIONAL for the setting up of thematic cable/satellite channels in non-French speaking European countries
- In charge of acquisitions MONTE CARLO TMC, terrestrial channel in the South of France and on basic cable/satellite throughout France and French speaking Switzerland.
- "Architect" and acquisitions director CANAL JIMMY, basic cable/satellite channel in France.

- Production advisor to Films Action Paris for animated feature film THE MAGIC ROUNDABOUT (co-production with Pathé UK), a spin-off TV series , and related animation projects. (2002-2007)
- Director of acquisitions and co-producer of VELVET JUNGLE, two hour weekly rock music magazine programme broadcast in France and Germany on ARTE . (1995)
- TV Production consultant to LES EUROCKÉENNES DE BELFORT, the largest rock festival in France taking place every July. (1996-1997)
- Legal advisor to INA (French National Audiovisuel Institute) for music rights clearances (on numerous occasions since 1983).
- Consultant for CinéMarine on the production of an underwater documentary series for French and Canadian television stations. Several documentaries produced throughout 1980's and early 1990's.
- Also consultant/co-producer on many individual projects such as: Cecil B. Demille's CARMEN (for Diamond Time London), a GENESIS documentary with INA (for Hit&Run Music/Virgin London/VH1), Buñuel's THE ADVENTURES OF ROBINSON CRUSOE (for Action Cinemas Paris), 30 YEARS OF ROCK & FOLK documentary (for Canal+ France), a 3 hour ARTE theme evening on HEMP (for Theopresse Paris), "Charters to Hell" Best documentary Emmy award 1981 (for TF1), etc. etc.

- Director of acquisitions for a European research and sales network WPS, subsidiary of Télédiffusion de France (TDF) (1990-1991)
- Exclusive buyer for ACTION CINEMAS Paris, specialised in theatrical re-issue of classic films (SHOP AROUND THE CORNER, STREETCAR NAMED DESIRE, etc.). First-time contracts concluded with all the American and European Major film companies. (1981-1990)
- Exclusive TV sales agent for France, other European countries and selected overseas territories for an important catalogue of feature films, over 300 titles including Jacques TATI's films, BLACK ORPHEUS, TOMMY and QUADROPHENIA, the Roman Polanski classics, as well as British, French, Italian, South American and Scandinavian films. (1980-1990)
- Negotiations with all the record labels for the rights to use music videos and other music programming in video juke-boxes, discotheques and on cable TV. Intermediary between English programme suppliers and French TV stations for a wide range of music shows (Canal+, Antenne2, TV6, M6, Télé-Toulouse, etc.) (mid-1980s)
- Exclusive buyer for ARKANE, the first home-video company in France to distribute classic and art-house or "foreign" films. ARKANE also acquired a significant number of feature films for Canal+ during this period. (from 1984)
- Consultant and researcher for London Week-End Television (South Bank Show), the British Film Institute, l'Institut National de l'Audiovisuel (INA), Générale d'Image, as well as other distributors and producers in France and overseas, specialised in archive music footage, underwater documentaries and classic feature films.

- Web site design, hosting (over 100 sites on owned server) and management, in particular for television stations (and individual TV programmes), festivals and for the development of tourism in South West France. (1994 to present)
- Creation and programming of a computer data-base covering rights availability and catalogue management.
From 1973-1984
Assistant in various film distribution companies in London and Paris. Experience includes booking and programming cinemas, feature film sales to TV companies, dealing with technical issues (dubbing, sub-titling, ordering film prints, etc.). And lots more.....(Andy Warhol, Jacques Tati, Les Enfants du Rock, Led Zeppelin, Jimi Hendrix, Martin Hannett, Video Jukeboxes, etc. etc. etc.......)
Education: 1975-1978 Department of Communication, Polytechnic of Central London
1969-1974 Scholar at Saint Edward's, Oxford
Examinations: 1975-1978 BA Degree in Media Studies (Film+TV+Radio)
Family situation: Married with 2 children
Nationality: triplel nationality (British, Vincentian, French), French "carte de séjour" since 1979, French nationality since 2020
Languages: Bilingual French and English
Hobbies: Cooking, Guitar, The West Indies
Nick Collinson is a business consultant with unique experience in the launch and management of thematic Television channels and SVOD services throughout Europe, the Middle East and Latin America.
He is known as the architect of practically all the thematic channels in the Canal+ group, having been involved in the launch of channels in the early days of cable TV in France and then moving on to the creation of the digital platform in Spain followed by the expansion of the Vivendi-Universal group in Eastern Europe. He has succeeded in launching the Worlds first video on demand service via satellite in the Middle East, the launch of the NRJ12 DTT channel in France and the Subscription Video on Demand services of Orange/France Telecom. More recentlyhe has been working on the Subscription Video on Demand services of TVNumeric, Cirkus and Europa+.
Nick faced a steep learning curve when it came to launching hitherto unknown services in a range of venues from Warsaw to Abu Dhabi. In the process he acquired invaluable experience in the nuts-and-bolts of organising infrastructure and systems, recruiting, motivating and managing teams in the effervescent economies of the former Warsaw Pact states and subsequently the Arabian Gulf countries.
While Nick's commercial experience has been acquired in the media industry, his talent for adapting quickly to change, and acquiring new knowledge of developments and shifts in the market applies to any enterprise.
He has built effective networks across the commercial, political, and legal communities in several countries, (most particularly in France,UK, Spain, Hungary and the Middle East), due to an ability to establish good workingrelationships based on trust and mutual respect.
Nick is particularly skilled at spotting and developing new talent, he works well alongside young teams, and has been instrumental in assisting them to realise their potential. His effective negotiating style and infectious enthusiasm has resulted in the nearly impossible task in a highly competitive industry of managing to acquire no enemies!
Nick is bilingual in French and English, has triple nationality, British, French and Vincentian. In the time left to him he lives and manages a small business in the South West of France, where he indulges his other passions for cooking, playing guitar, designing websites and writing (one novel finished, a prequel over halfway finished, a sequel in the planning stages).